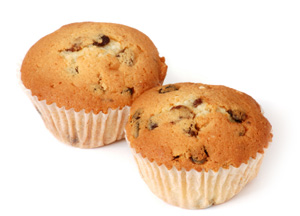 Raisin Spelt Muffins
2015-12-17 10:02:38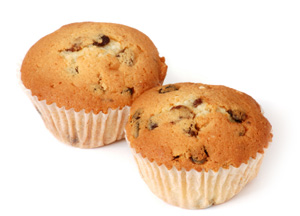 Ingredients
4 tablespoons (1/2 stick) of softened butter
2/3 cup granulated sugar
1/3 cup unsweetened applesauce
2 eggs
1/2 cup orange juice
2 teaspoons vanilla extract
2 cups white spelt flour
2 teaspoons baking powder
1/4 teaspoon of salt
1/2 cup raisins or craisins
Instructions
Preheat oven to 375 F. Butter a 6 or 12 cup muffin pan or line with paper muffin liners.
Cream together butter and sugar. Stir in applesauce, eggs, orange juice and vanilla.
In another bowl, whisk together the flour, baking powder and salt.
Stir the flour mixture into the butter-egg mixture until combined. Then gently stir in the raisins or craisins.
Spoon batter into muffin cups and bake until a toothpick inserted comes out clean, approximately 30 minutes.
Small Valley Milling https://smallvalleymilling.com/
We have collected some of the best tasting and freshest recipes around that use our organic spelt flour.
All the recipes here have been tested, personally in our own kitchen here on the farm. We hope you enjoy them as much as we do.
So go ahead and tempt yourself, the recipes are over there on the left.