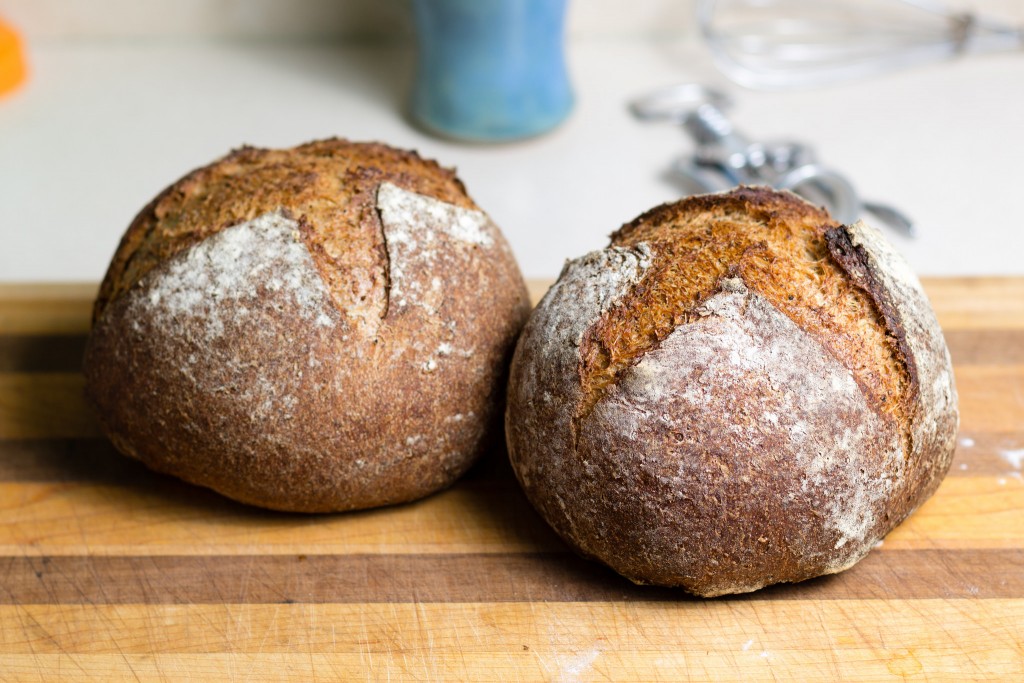 Spelt & Rye Bread
2016-03-09 07:49:19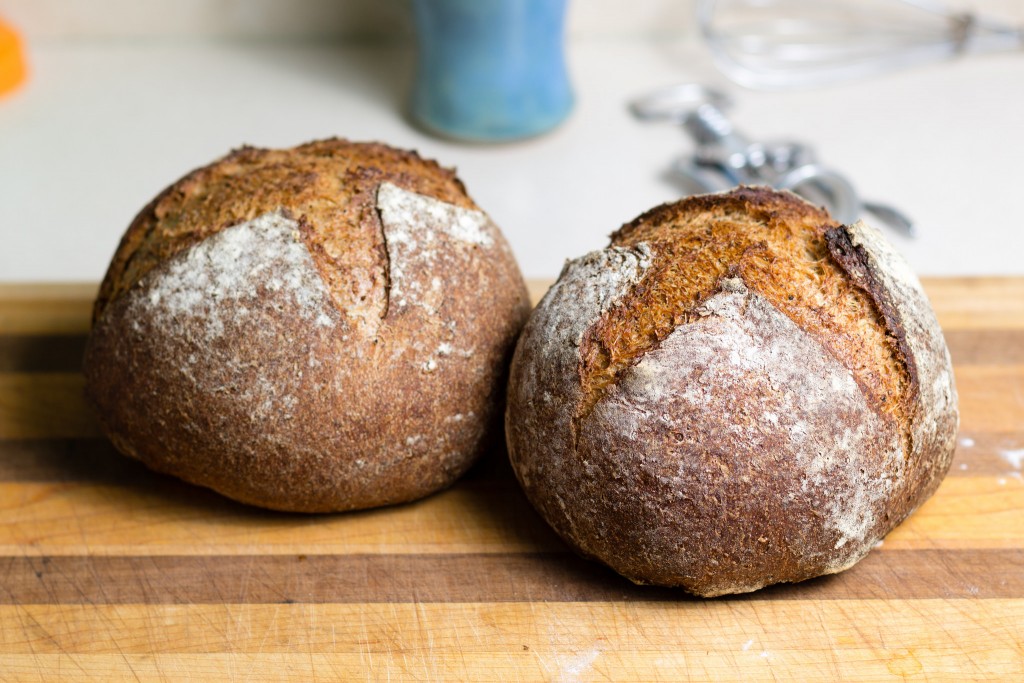 A great recipe from one of our favorite spelt cook books by Roger Saul. Check out his incredible spelt journey and enjoy this delicious recipe!
Ingredients
a little oil for greasing
2 cups white spelt flour
1 cup whole spelt flour, plus extra for dusting and sprinkling
1 1/4 cups whole rye flour
2 tsp sea salt
2 Tbsp fresh yeast, crumbled, or 2 tsp fast-action dried yeast
1 1/2 cups buttermilk
1 Tbsp clear honey
a little milk or beaten egg
Spelt and rye flakes for sprinkling (optional)
Instructions
Lightly oil a large bowl and baking sheet
Put all the dry ingredients in another large bowl and make a well in the center. Add the buttermilk and honey and mix together, using a wooden spoon, to a rough dough.
Turn the dough out onto a lightly floured work surface and knead for 10-12 minutes until the dough is smooth and elastic and springs back when poked. Transfer the kneaded dough to the prepared bowl, cover with a clean, damp tea towel and leave to rise in a warm place for 1 hour, or until doubled in size.
Turn the dough out onto a lightly floured work surface, knock the air out of the dough by punching it with you fist and knead it gently once or twice. Shape the dough into a round ball and put on the prepared baking sheet. Cover again and leave in a warm place for 45 minutes, or until the dough has doubled in size and no longer springs back when poked.
Meanwhile, preheat the oven to 425 degrees F.
Using a sharp knife, slice three or four diagonal cuts into the top of the dough and brush with either some milk or beaten egg diluted with a little water before sprinkling with some flour and a few spelt and rye flakes, if you like.
Splash a little water in the hot oven to create steam to help the bread to rise. Bake for 15 minutes, then turn the oven down to 375 degrees F and bake for a further 30-45 minutes until the bread is just firm and hollow-sounding when tapped. Transfer to a wire rack to cool.
Adapted from Spelt
Small Valley Milling https://smallvalleymilling.com/
Order Online: