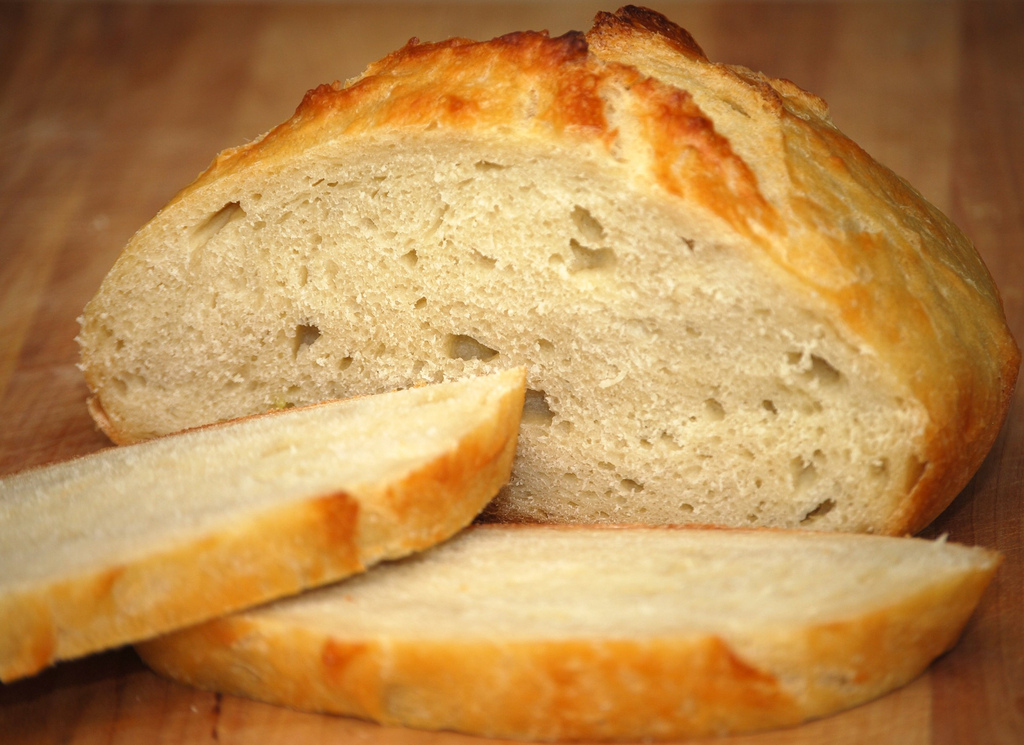 A Beginning Loaf
2016-03-18 08:18:48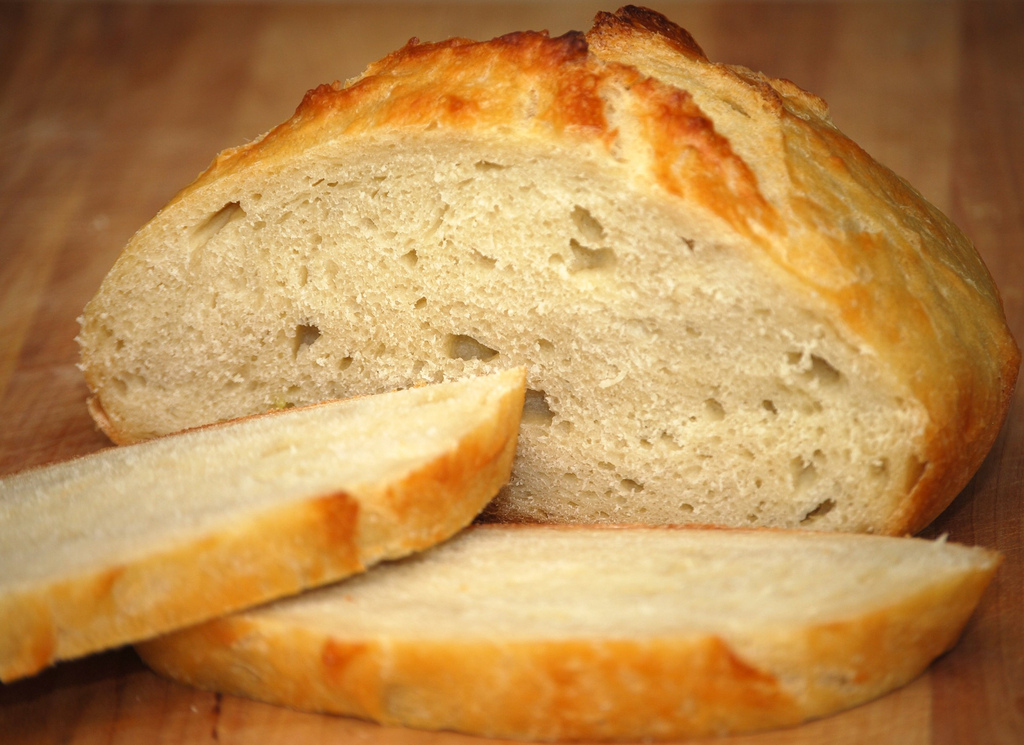 Tasty small loaf of bread with the delicate, slightly sweet spelt flavor. A great bread recipe to get your start with spelt!
Ingredients
2 cups Spelt flour (all White, a blend of Whole and White, or all Whole, your choice)
1 pkg quick-rising dry yeast (active dry yeast will work also; give bread a little longer to rise)
2 Tbsp granulated sugar or brown sugar, firmly packed
1/8 tsp salt
2/3 cup warm goat's or cow's milk or soy milk (110 - 115 degrees F)
2 Tbsp olive oil or other vegetable oil (divided 1 Tbsp, 1 Tbsp)
Instructions
Combine flour, yeast, sugar and salt in large mixing bowl. Whisk.
Heat the milk or soy milk until warm (110-115 degrees F); stir it in along with 1 Tbsp of the oil. Continue stirring until dough forms (about 30 seconds). Turn out onto a lightly floured surface and knead until the dough is smooth and springy (about 3 minutes).
Place dough in a clean, lightly oiled bowl; turn so all surfaces are lightly covered with oil. Place in a warm (80-85 degrees F), draft-free place and let rise until about doubled in volume (25-30 minutes). Check by pressing a fingertip lightly into top of dough about 1/2" deep. If the indentation remains, dough is ready. Heat oven to 350 degrees F.
Turn dough out of mixing bowl. Form into a round and place on baking pan; or form into loaf and place in lightly greased loaf pan. Gently brush the top (and sides if making a round) of the loaves with the remaining oil. Bake on center rack of moderate preheated oven (350 degrees F) for 25 minutes or until bread turns golden brown and sounds hollow when tapped with your finger. Serve hot or room temperature. For variations, try serving with a fruit juice glaze or berry topping or incorporate a teaspoon of spice such as cardamom into the dough.
Adapted from Spelt Healthy!
Adapted from Spelt Healthy!
Small Valley Milling https://smallvalleymilling.com/
Order Online: